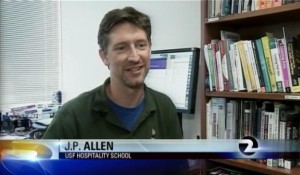 I love searching online for travel deals. But what if the biggest travel sites have become so powerful they can force hotels never to sell their inventory to competitors at a lower cost? Then online travel sites would only be providing the illusion of savings, while actually dictating prices behind the scenes.
That's what a recent class-action lawsuit in California is claiming. You can see my comments to the local news media in this KTVU video, while it lasts.  (You need to scroll back to the "EMERYVILLE: Bargain travel and hotel sites" video.)
One of my goals in life has been to be mistaken for a Hospitality industry expert–they always get the best treatment around town. Mission accomplished.